KeyShot 11 is the core of creating eye-catching experiences, taking your visualisation capabilities to the next level, introducing new ways to explore details, expanding how you present your ideas, and bringing balance to the art of creating 3D visuals.
What's New in KeyShot 11
3D Paint
Explore detail with the stroke of a brush
3D Paint allows you to further customise your product's material and finish by painting or stamping directly on the surface of your model. Add wear marks, create unique surface weathering, or layer effects to create more realistic surface patinas to any surface within your scene.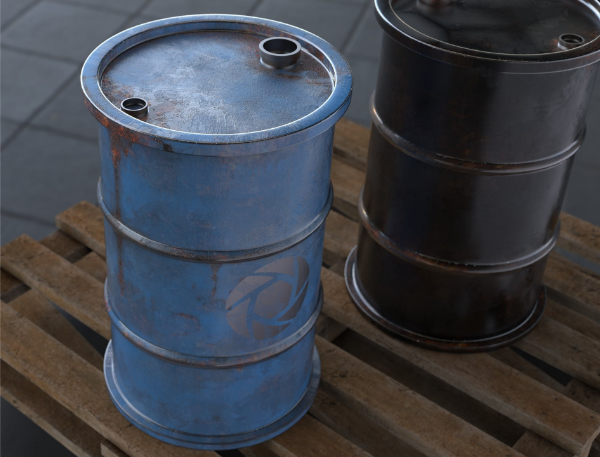 Material Management & CMF Output
Colours, materials, and finish
KeyShot 11 adds both Material Management and Colour, Material, and Finish (CMF) Output. This feature set eliminates the manual process of aligning rendered output to corresponding materials, allowing you to define custom schema, utilise Material Library metadata, and easily generate ready-made "tech packs" for design review.
Physics Simulation
Shake, rattle, and roll
Physics Simulation allows you to record the physics of an object and apply it as a keyframe animation. This tool introduces fully simulated animations along with more accuracy in scattering objects. Simulations may be applied to individual or multiple Model Sets, objects, or groups of objects and simulated as parts or an entire group. Control gravity, friction, bounciness, and more.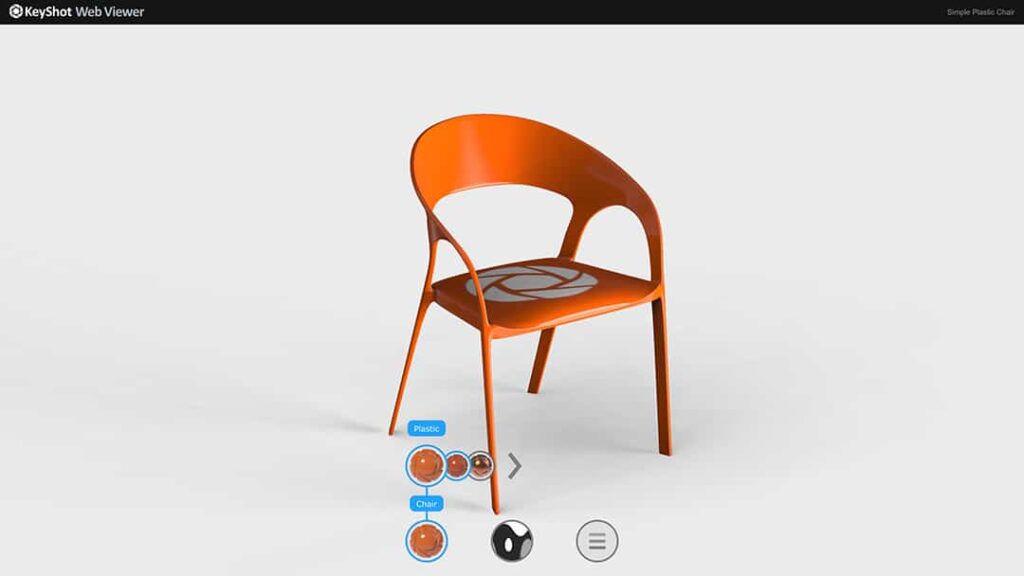 KeyShot Web Viewer
Share your scenes with anyone or everyone
KeyShot 11 delivers easy sharing of 3D scenes with the new KeyShot Web Viewer. Upload scenes to KeyShot Cloud and share interactive scenes with others across browser, desktop, and mobile devices with a single link. KeyShot Web Viewer is highly optimised to provide the most realistic visuals available and smoothest interaction possible for viewing 3D.
Workflow Automation
Automation for each and every variation
Workflow Automation is an advanced new feature, that allows you to automate various KeyShot workflows via the KeyShot Scripting Console (with a user interface) or through Headless Scripting Mode (without a user interface). Applications include automating render output, speeding up the generation of product variations, and more.
In addition to these new features, control and adjust the brightness of your environment directly with Environment Light Animation. Import .mc/.mcx cache files and FBX files with rigged animations in addition to Alembic. Drag and drop a wider array of skin tones from the KeyShot Material Library, and much more.
KeyShot 11 is available now as a 12-month subscrption at CAD Software Direct.