If you haven't already, be sure to claim your FREE copy of Twinmotion before the promotion ends on 31st March 2022.
Vectorworks customers have been able to claim a free, perpetual Twinmotion licence from the promotional offers tab in the Vectorworks Customer Portal. This offer will soon be coming to an end, so be sure to claim yours before the deadline.
How Do I Redeem Twinmotion?
1. Visit the Vectorworks Customer Portal and log in.
2. Click on the "View Offers" button.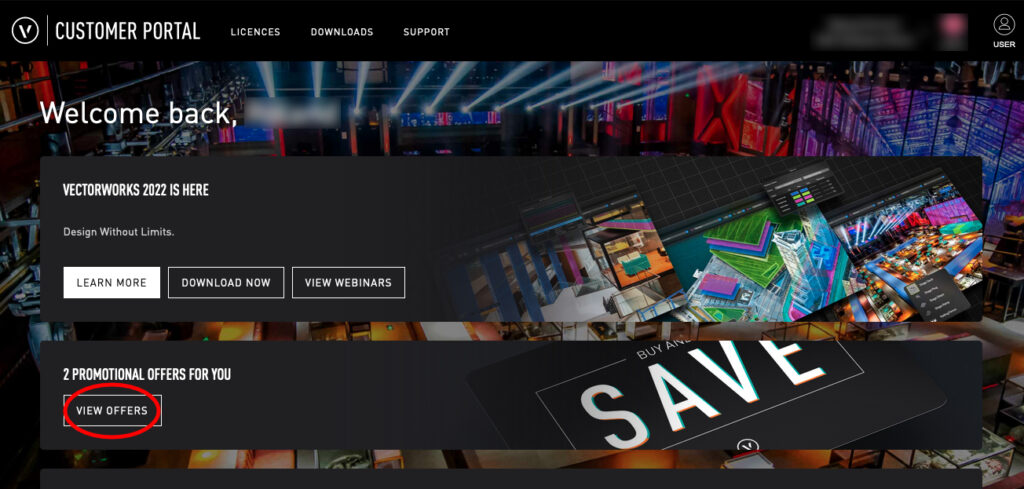 3. If you're eligible, you will see the Epic Games offer "Get Twinmotion for free".
4. Click on its "Get Promotion Code" button for this offer. Copy the code that is generated and placed under the words "promotion code".
5. Click on the "show details" link in the small print of the offer, then click on the "Vectorworks Partner Page" link to open the Epic Games website.
6. At the Epic Games site, scroll down to the "Get Twinmotion" button and click on it.
7. If you have an existing login for Epic Games, use that to log in. If you do not have an Epic Games login, sign up for a login and complete the verification steps required for signing up.
8. Once logged in, you will be redirected to a page that has a field for the promo code that was created in the Vectorworks Customer Portal.
9. Copy the promo code from the Customer Portal and paste it into the promo code field on the Epic Games web page. Then press the "Redeem Code" button.
10. Once the code has been accepted, press the "Download Now" button.
11. On the subsequent page, you will see Download instructions for the Epic Games launcher, which is how you access Twinmotion. Scroll down to either "Download launcher" (if you don't already have the launcher) or "Open Launcher" (if you do already have the launcher downloaded due to using other Epic Games products.) If you need to download the launcher, please do so. Once the Epic Games launcher has been installed, open it.
12. Log into your Epic Games account using your Epic Games login info.
13. In the Epic Games Launcher, click on "Unreal Engine" in the left sidebar. Then click on the "Twinmotion" tab at the top of the launcher window.
14. Under the large "Install" button, there is a dropdown menu allowing you to choose which version of Twinmotion to install. Ensure that the newest, non-trial version of Twinmotion is selected.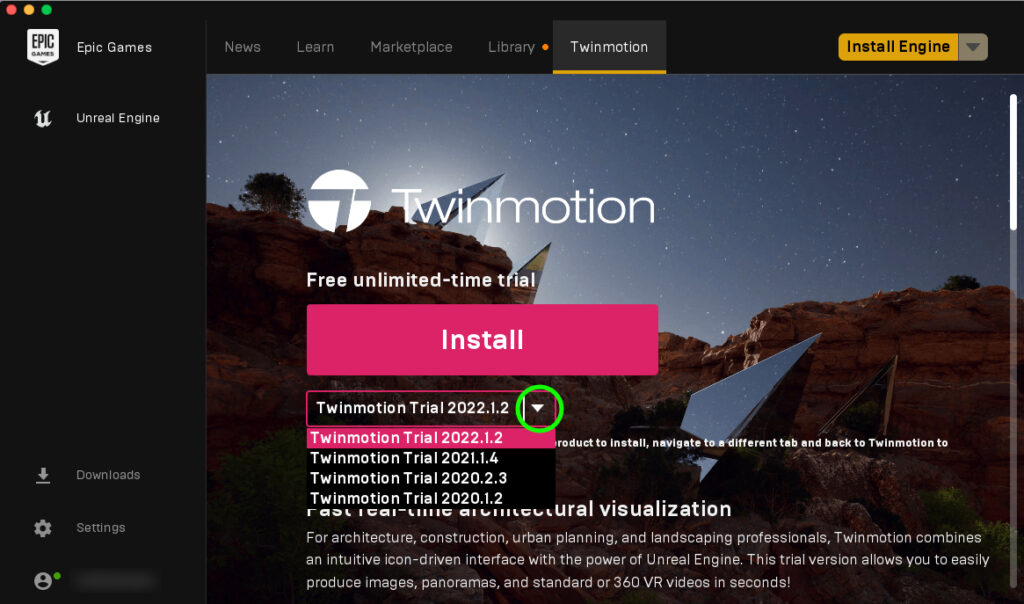 15. Press the "Install" button. Read and accept the Epic Games EULA.
16. Wait for the download to complete. This may take some time as the download is large.
17. Once the download is complete, Twinmotion will appear in the Library of the Epic Games Launcher, available via the left sidebar.
18. Twinmotion will have a "Launch" link below it. Click the link to run Twinmotion.