The latest version of ZBrush is here, and the best part is, if you're an existing registered user, ZBrush 2019 is a FREE upgrade!
What's New?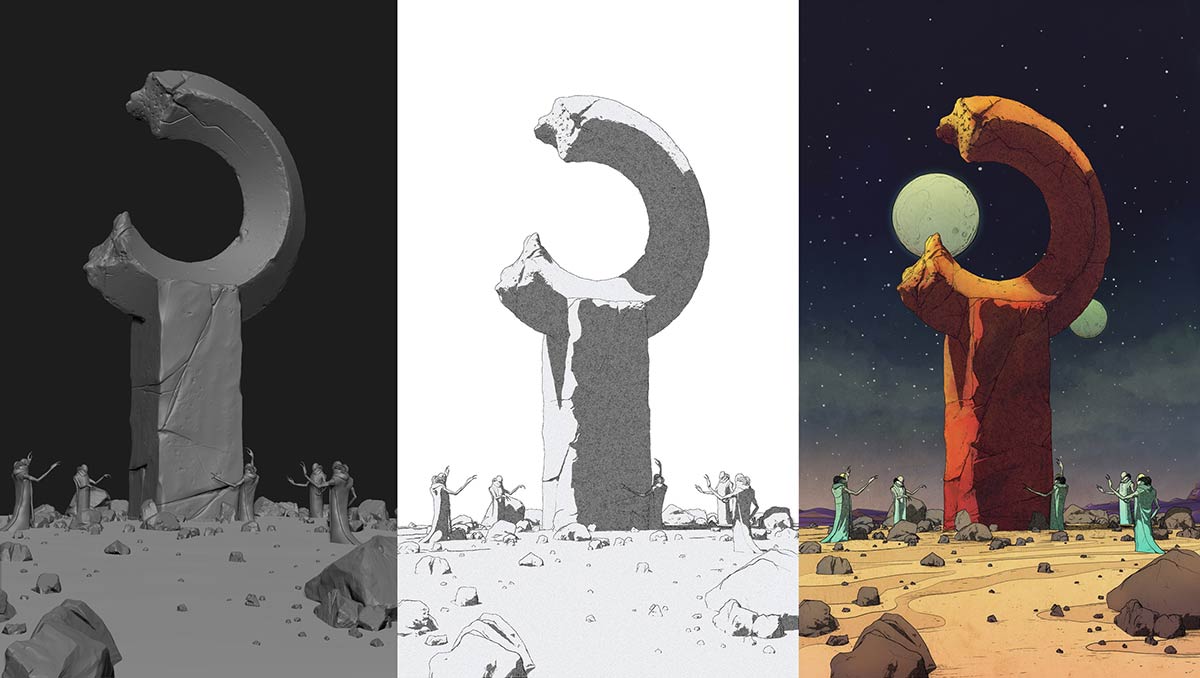 Non-Photorealistic Rendering (NPR)
See your 3D artwork in a whole new way with the new NPR system. Give that final 3D sculpt a hand drawn 2D style and even take your sculpted creations into the pages of a comic book. With the ability to add overlaying textures, apply a halftone printed paper style, draw a dark outline around the 3D model or apply a number of built-in presets, the new NPR system will open up an entire world of artistic possibilities.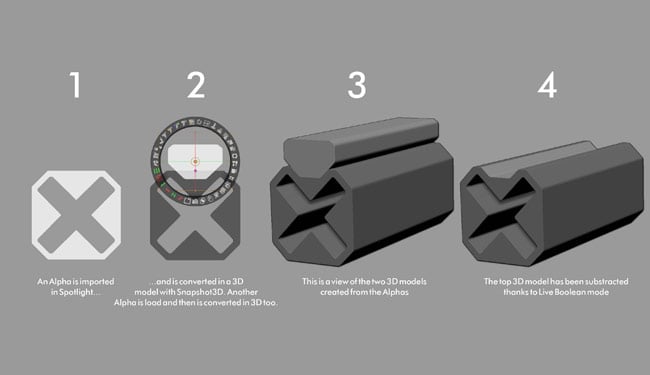 Snapshot3D
Featuring all the original features, Snapshot3D now also makes it possible to convert any greyscale image (alpha) into a 3D model. The source images can be modified or combined through Boolean-type addition or subtraction to create even more complex 3D shapes.

ZRemesher v3.0
Automatic retopology is a key component in the modern 3D artist's workflow, which now goes to the next level with ZRemesher v3.0. The enhanced systems can maintain creased edges and automatically detect sharp surface angles, ideal for mechanical models. The result is also a more efficient final polygon count with an increase in speed.
Folders
Speed up productivity with the efficient folder system. Much more than just an organisational tool, folders also make it possible to apply actions to all contained meshed at once such as scale, rotate, move duplicate, delete, Live Boolean and more.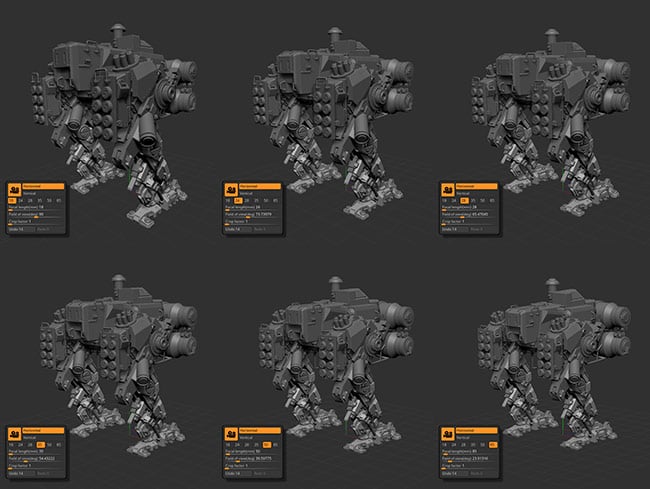 Universal Camera
New and upgraded, artists can now precisely match the focal length of 3D renders and imported photographs with the camera tool. You can even export or import your ZBrush camera settings for use in any 3D application, which opens the path to rich 2D composited illustrations when combined with other 3D renderers like KeyShot. The Universal Camera offers complete control over focal length, crop factor and more.

Intersection Masker
Generate a mask where geometry islands intersect on a selected subtool using the Intersection Masker. The perfect solution to create complex mask in only a few clicks.

ZColor
The ZColor plugin is the only colour manager you need for any digital painting task. Featuring a set palette of colours, you can express the mood you wish to create with consistent results. ZColor files can be shared with others, helping teams achieve a cohesive style across projects.
ZBrush 2019 available now at CAD Software Direct .com