The latest version of V-Ray has been released for the 3ds Max platform. With V-Ray 5 for 3ds Max, experience new features including Layered Compositor, Material Library and Browser, Light Mix, Material presets and previews, and much more, to streamline your entire workflow.
To find out more about V-Ray 5, join Chaos Group presenters Vlado Koylazov, Lon Grohs and Peter Matanov for a tour of the new features, followed by a live Q&A session.
V-Ray 5 Webinar
Tuesday, June 23rd 2020
6pm BST / 8pm EEST
What's New?
Light Mixing
Using LightMix with the new V-Ray Frame Buffer lets you experiment with lighting changes after rendering to explore lighting possibilities interactively and in real-time.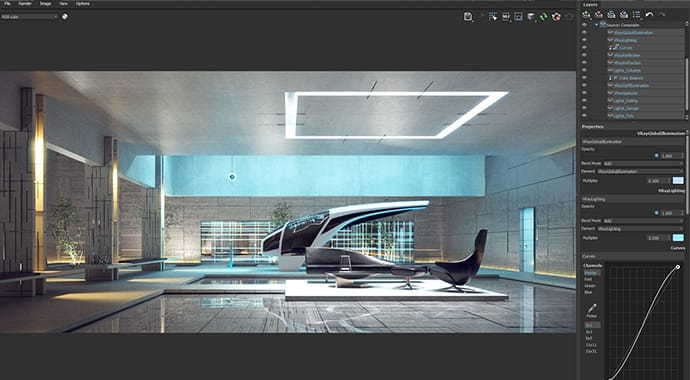 Layered Compositing
Fine-tune and finish your images directly within V-Ray Frame Buffer, eliminating the need for a separate post-processing app.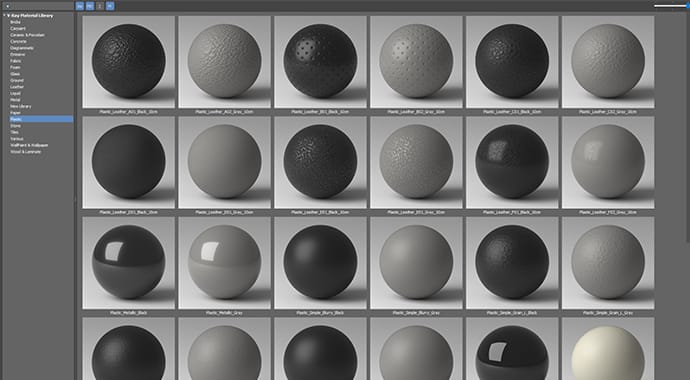 Material Manager
Efficiently browse from a library of over 500 render-ready materials including metals, glass, wood and more.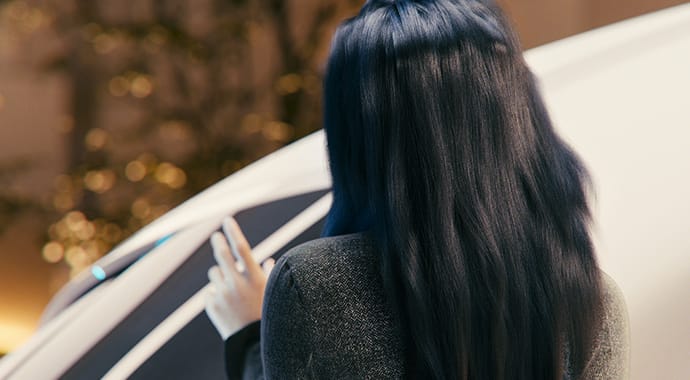 Material Presets
Save time creating common materials with presets for aluminum, chrome, glass and more.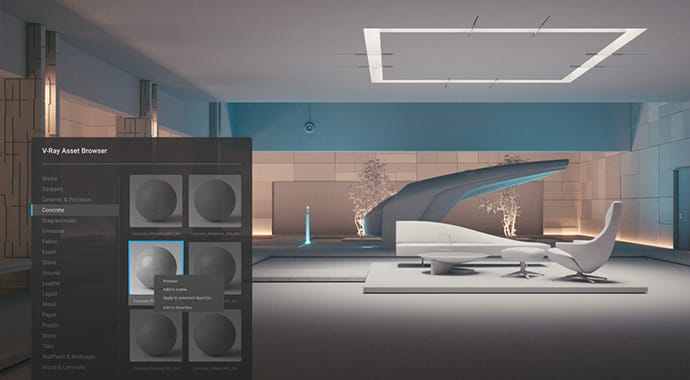 Material Previews
New rendered material swatches show you exactly what your materials will look like.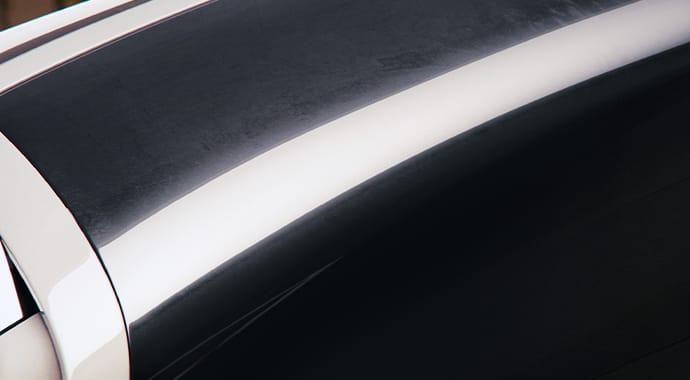 Coat Layer
Add reflective coatings directly in the updated V-Ray Material, saving you both material creation and rendering time vs. using Blend material.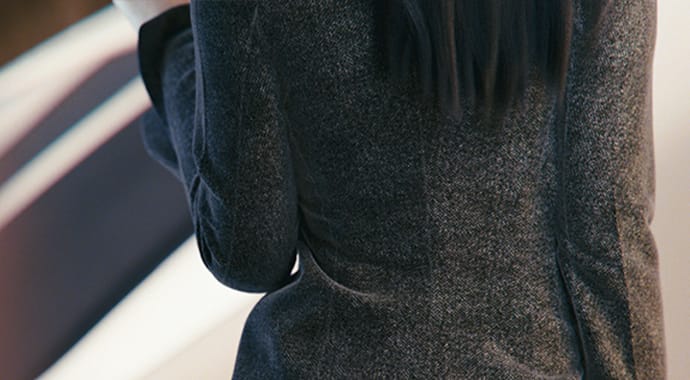 Sheen Layer
Create soft microfibre fabrics like velvet, satin and silk with the new Sheen options in the updated V-Ray Material.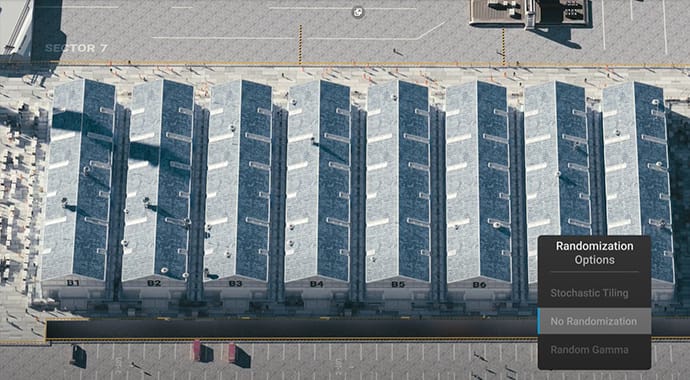 Texture Randomisation
Add variety to your scene with the new VRayUVWRandomizer map and enhanced VRayMultiSubTex controls.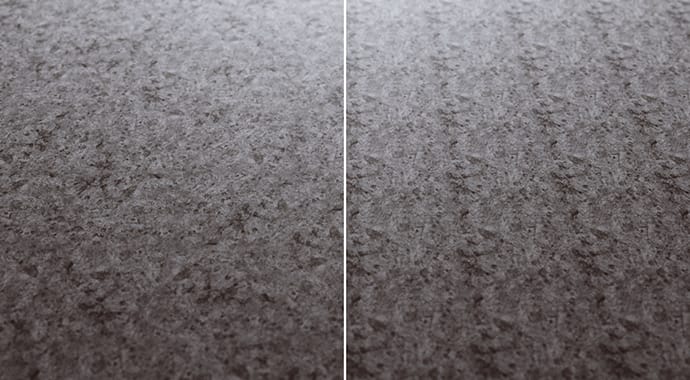 Stochastic Texture Tiling
Automatically remove texture tiling artifacts with the new Stochastic tiling option on the VRayUVWRandomizer.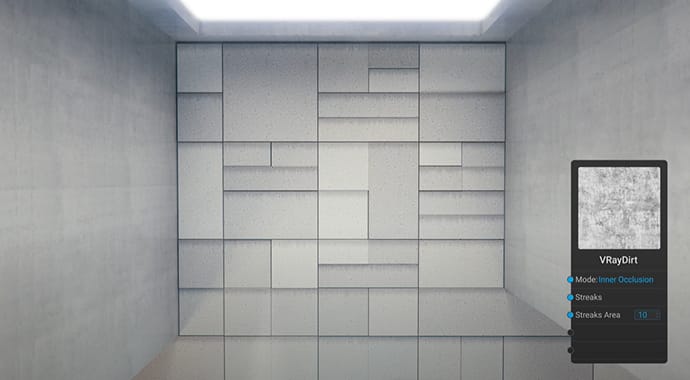 Extended V-Ray Dirt
Weathered streaks and dirt in crevices are now easy with the enhanced V-Ray Dirt, which now employs both ambient and inner occlusion.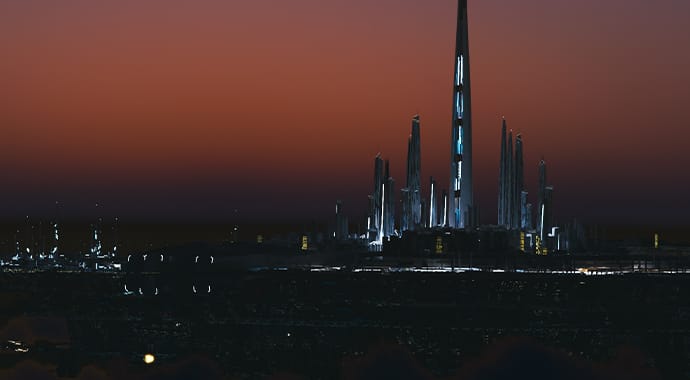 New Sun & Sky Model
Reproduce the subtleties of twilight when the sun is below the horizon with the new Sun and Sky model.
Existing V-Ray Users
If you're already using V-Ray Next, you'll be able to take advantage of upgrade pricing to get going with V-Ray 5. If you're on V-Ray 3, contact us and we will help explore your options.
V-Ray Collection
V-Ray Collection is the ultimate 3D rendering and simulation toolset. One license gives artists and designers access to 15 Chaos products all with that single license — and total creative freedom and flexibility. With the V-Ray Collection, users can work freely between 3D applications, applying their own mix of photorealistic rendering, fluid simulation and real-time scene exploration to any project.