Using V-Ray and Chaos Scans in Packaging Visualisation
In Shoreditch, London today, an interesting event took place which brought together a number of players from the packaging world:
Winter & Company – A global manufacturer of premium packaging.
Foilco – A leading foil specialist supplier to the packaging and other industries.
Where Giants Roam – A leading packaging visualisation agency based near Edinburgh.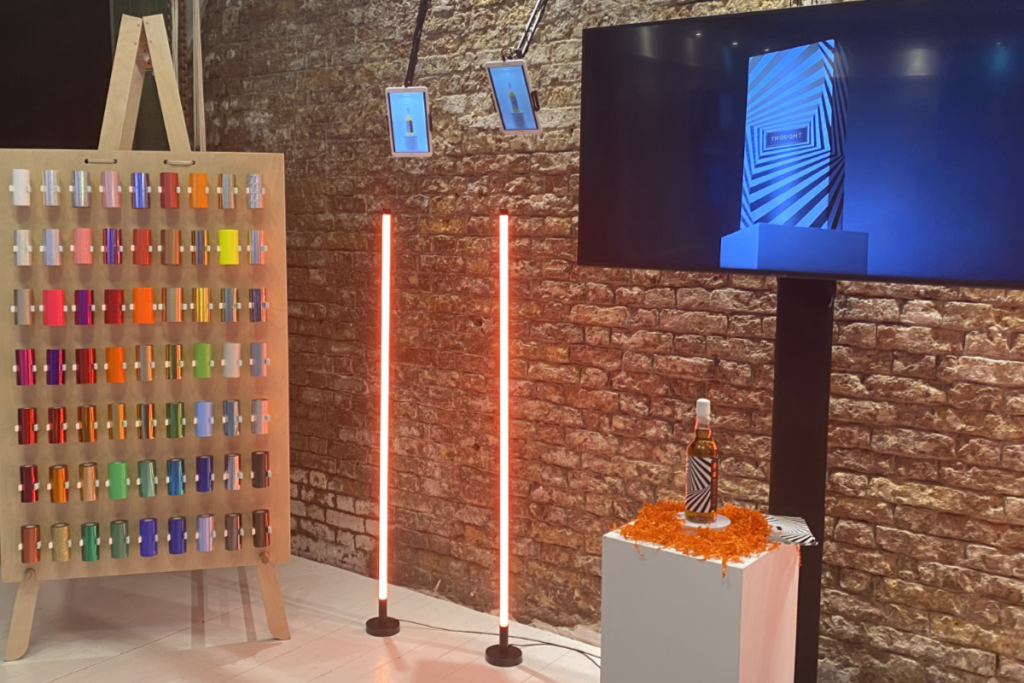 Over the last two years, both Winter & Co and Foilco have been working with Chaos to scan the range of materials they offer to their customers. For all involved, this has been a significant undertaking but with clear, long term benefits.
The Challenge of Accurate Materials
There are a number of difficulties producing good materials for use within product rendering. It can be a complex, time-consuming and imprecise process manually creating a material to be an accurate likeness of a physical item. Even with much development and refining, it's not always possible to create good likenesses manually. This is where Chaos Scans comes in.
Both Winter & Company and Foilco reached out to Chaos to assist in this process. Over a period of time, the companies had vast numbers of their products scanned by Chaos – a process that takes thousands of images under varying light conditions to produce physically accurate render materials.
Many of these materials created challenges for Chaos to overcome – not least in the complex reflections generated by foils. Over a period of time – and with a number of technical developments to address these challenges – the materials have been scanned and are now available for use by any V-Ray user worldwide.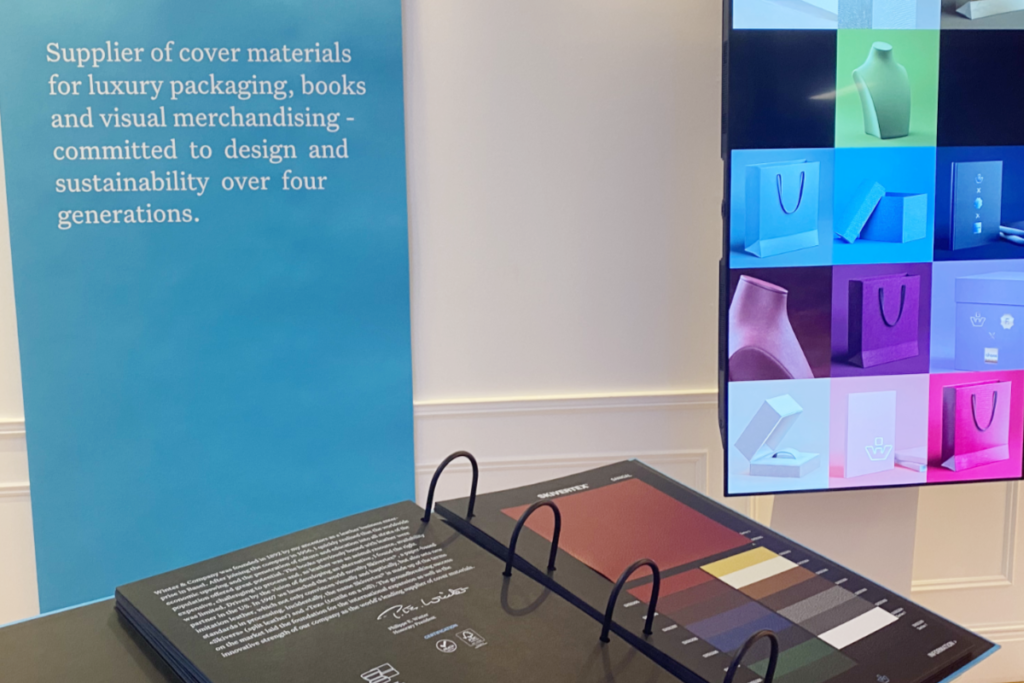 The Possibilities
By providing these materials free to V-Ray users worldwide, designers and specifiers can quickly and easily feature 100% accurate materials in their designs and proposals – knowing that the physically produced product will match their V-Ray visualisation exactly.
Chaos Cloud
In addition to on-premise render power, visualisers can utilise off-site resources. As Blair Porter from Where Giants Roam stated, "you can never have enough power". In this case Where Giants Roam operate a hybrid rendering arrangement within their studio where they use Chaos Cloud Credits to extend their own internal rendering capacity as required.
Download the V-Ray Materials
Both Foilco and Winter & Company have made their materials available for use by anyone.
Download Foilco materials here
Download Winter & Co materials here
Get started with V-Ray and Chaos Scans today with the V-Ray Collection, or try V-Ray Collection free.