It's that time of year again, and there's some big discounts to be had this time around. Take a look below for what's available right now.

20% OFF All New Licenses / 10% OFF All Upgrades
Maxwell Render and RealFlow
Offer until 5pm Monday 2nd December
---

15% OFF MSRP on SketchUp Subscriptions
Offer until 5pm Monday 2nd December

Enter BFSKETCHUP at Checkout!

SketchUp Offer
Save 15% on Trimble's MSRP when purchasing up to 5 new SketchUp Pro annual termed subscription seats. Discount only applies to the first year term. Offer available until 03.12.19 06:59 (UTC) through participating resellers only. The promotion does not apply to previously placed orders. Not valid in conjunction with any other offer. Not valid for SketchUp Pro Classic licenses or any other SketchUp license type, Maintenance & Support fees, or Reinstatement fees. Valid in UK and Ireland only. Non-transferrable.

Trimble Inc. reserves the right to cancel or modify part or all of this promotion at any time without notice, for any reason in its sole discretion.
---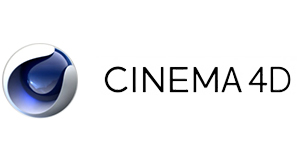 10% OFF a 1 year or more Subscription of Cinema 4D
Offer valid November 29th only

Contact Us for the Cinema 4D Offer
As for Cyber Monday, December 2nd, watch our blog, social channels and website for deals you won't want to miss on Vectorworks and KeyShot.
If you'd like more information about any of the upcoming deals, or would like to be notified, email us on contact@cadsoftwaredirect.com