We are very excited to announce the first initiative from the V-Ray Anniversary campaign – the V-Ray Anniversary Challenge!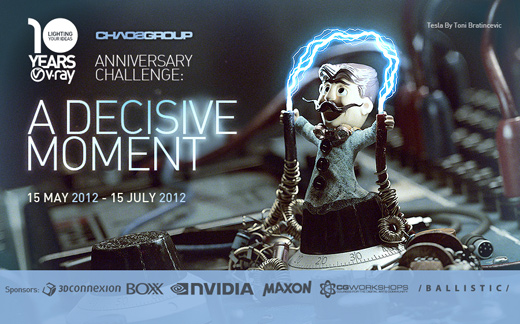 Chaos Group and CGSociety are inviting artists to create an image which tells the story of a Decisive Moment – a moment that changed a person's life or the course of human history. Perhaps a knockout punch in a heavy weight championship. The first human to step on the moon. The last block placed on the Pyramids. A wrong step, a gunshot or a glance, the decisive moment that changed the big picture or had an impact on someone's life.
Chaos Group is offering a great prize pool for the winners. Thanks to their partners the winners will get a package of prizes worth more than $25,000.
V-Ray users from all industries are welcome to participate! Visit the Challenge page to learn all about it.