The "Creating Immersive VR Product Experiences with KeyVR" webinar recording is now available to watch on demand.
If you're interested in KeyVR, contact us now for a free trial.
What is KeyVR?
KeyShot and KeyVR are both built upon the core framework of the KeyShot application, which allows us to share many core application features, such as asset loading, while providing for "one-click" access to KeyVR from inside a KeyShot scene.
The fundamental difference between the two applications is how the data is visualised to end users. In traditional KeyShot, we use CPU-based Ray Tracing to produce a photo-real image (or depending on the materials, a stylised image, such as with toon shading).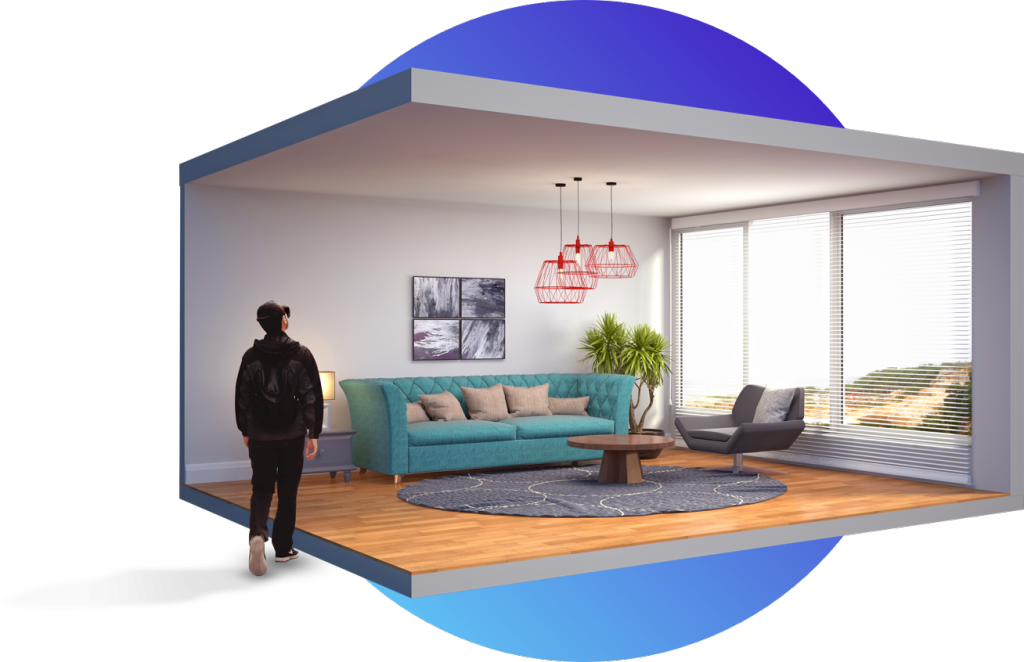 The goal with KeyShot is to allow a user to quickly produce a final image or animation for design, marketing or manufacturing at the highest fidelity needed for the deliverable. With KeyVR, the same dataset is pushed to a GPU-based rendering platform that has been optimised for VR viewing on supported hardware. This rendering path has been designed from the ground up to create a VR experience that allows users to quickly see their designs in context, while being able to move around the model and make adjustments as they would in a real world studio.
In order to provide this "virtual world" experience, the visual quality in KeyVR can differ significantly from KeyShot, depending on the materials and models used. KeyVR is not designed to replace KeyShot as a visualisation solution, but is rather a complementary component to assist users in further exploring their design intentions.
Advantages of KeyVR
One-click – KeyVR is the quickest way to view your scene in virtual reality. From KeyShot, hit the VR icon to be transported into KeyVR for a One-Click VR experience.
Fast & Easy – KeyVR performance is unmatched, just like you would expect from the creators of KeyShot. KeyVR is GPU-powered, optimized for VR viewing, and capable of loading large data sets.
Minimal Prep – KeyVR eliminates the complex setup and asset prep required by other solutions. Simply, add materials and lighting as you normally would normally in KeyShot, then open in KeyVR.
No Coding – KeyVR doesn't require convoluted programming. It doesn't require outsourcing development, bringing on dedicated VR developers, or forcing conditions for your models to work in VR.
Powerful – KeyVR brings you power in a tool built for designers. It enables a return to the creative process instead of VR development oversight and brings more visualisation options to your workflow.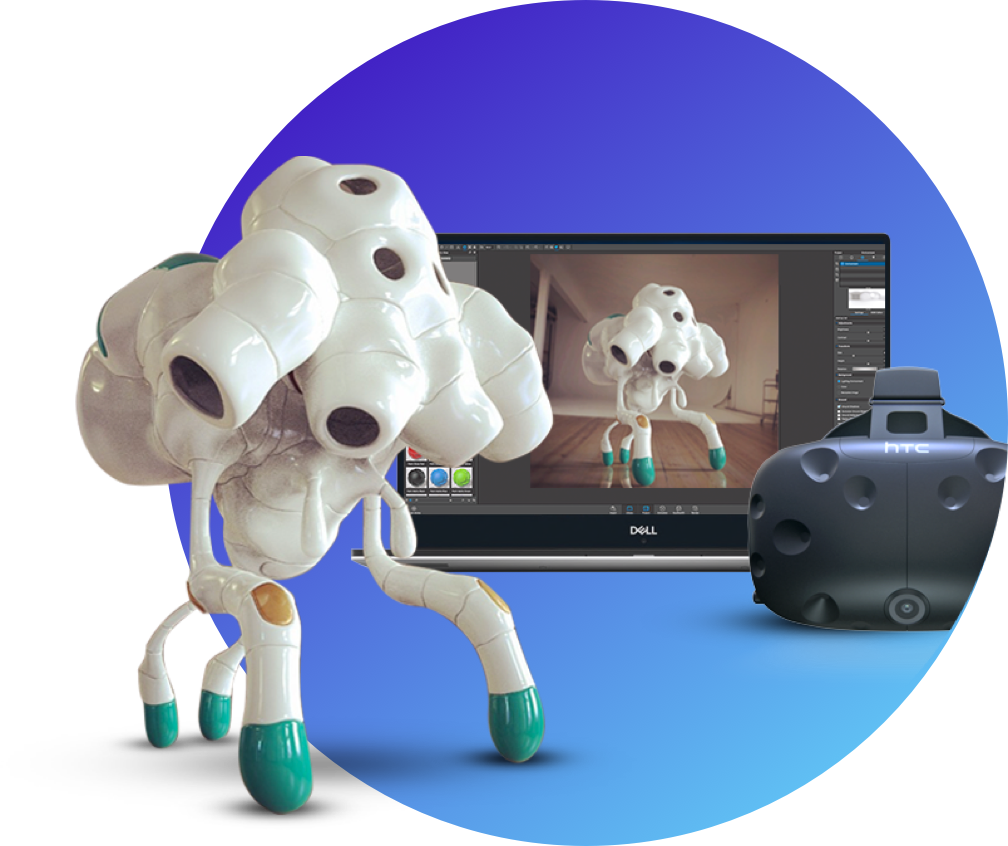 Remember…
 KeyVR is NOT a KeyShot add-on (it does not require KeyShot to be installed)
• KeyVR is a new product to explore KeyShot scenes interactively
• KeyVR opens KeyShot .bip and .ksp files generated from any KeyShot version (KeyShot 8 recommended)
• KeyShot will work alongside any version of KeyShot
• To export from KeyShot to KeyVR, KeyShot 8 is required
• KeyVR is currently only available as a node-locked license
• KeyVR will work with any commercial KeyShot edition (KeyShot Pro, KeyShot HD, KeyShot Floating, KeyShot Enterprise). It can not be licensed or installed as a floating product.
• KeyVR is currently only available for Windows
KeyVR Requirements
Prerequisites:
KeyShot 8 (for one-click KeyShot to KeyVR)
OS:
Windows 7 and up
Recommended Hardware:
Windows PC with VR ready GPU (GTX1080, Vega64 or better)
Currently Supported Headsets:
Oculus Rift, HTC Vive, or Windows Mixed Reality headsets
Interested in KeyVR?
Contact us! We can get you set up with a free trial, as well as run you through any questions you might have.