Simple and fast cloud rendering, directly from within V-Ray's UI is here.
Built for artists and designers, Chaos Cloud is a one-click rendering service. There aren't any virtual machines to set up, and there's no hardware to configure. Click render and Chaos Cloud takes care of everything else.
Get started with Chaos Cloud now.
Cloud Rendering for Everyone
Now, cloud rendering is built right into V-Ray, and it's as easy as pushing a button. Everything is handled automatically so you can get your job done fast, with the best results possible.
Turn Your Computer into a Supercomputer
Render an entire animation in the time it takes to render a single frame with Chaos Cloud. Your own personal supercomputer that scales perfectly for any size job that comes your way. Take a look at some Chaos Cloud Sample Results here to see for yourself.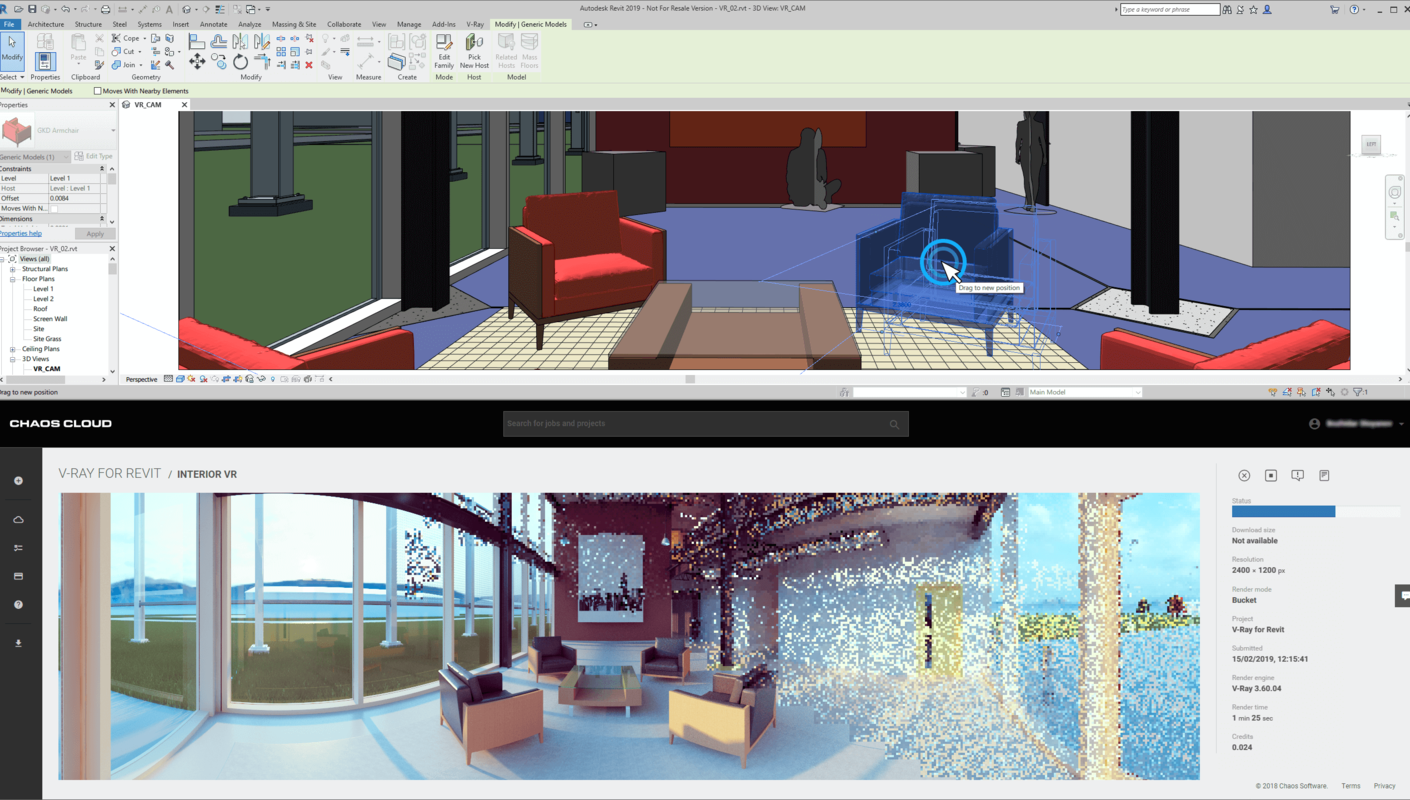 Render While You Work
Keep designing and creating while Chaos Cloud does the rendering – keeping your machine's power free to use. You can even render multiple jobs at the same time. No more waiting for a render to finish before getting back to work.
Chaos Cloud is Available Now at CAD Software Direct .com