NBS Chorus is a cloud based, cross-platform specification system available for both Mac and Windows. Dynamically link models to the NBS online specification database, while keeping the model as the central source of project information. NBS Chorus integration is available to users of the Vectorworks Design Series with an active Service Select membership.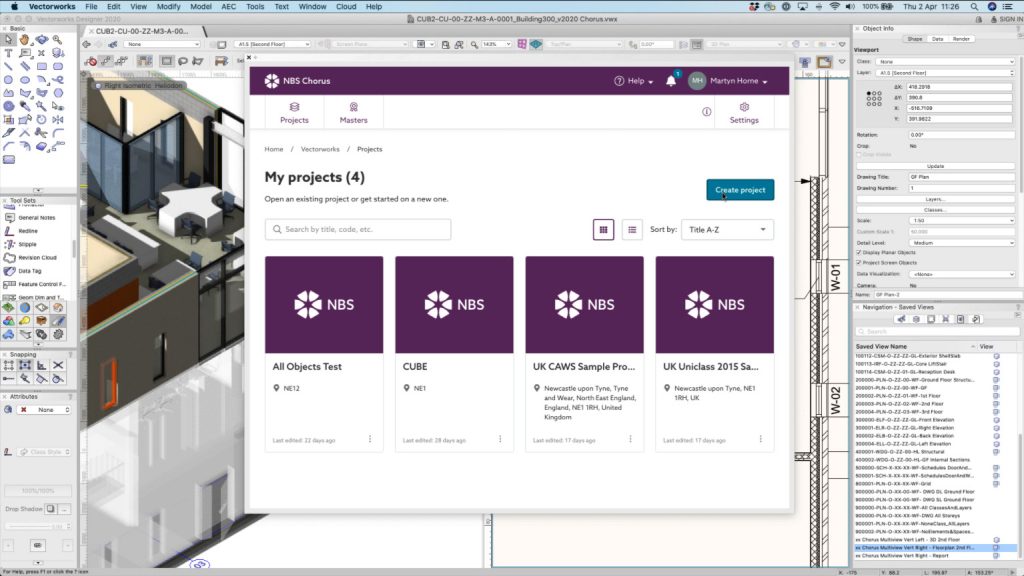 Users will be able to open a web browser-based palette in Vectorworks, and work concurrently with both the model and NBS Chorus. Any data modified in NBS Chorus via the web palette will update in the data record of the model, ensuring accurate and up-to-date specification information is accessible at all times from the model.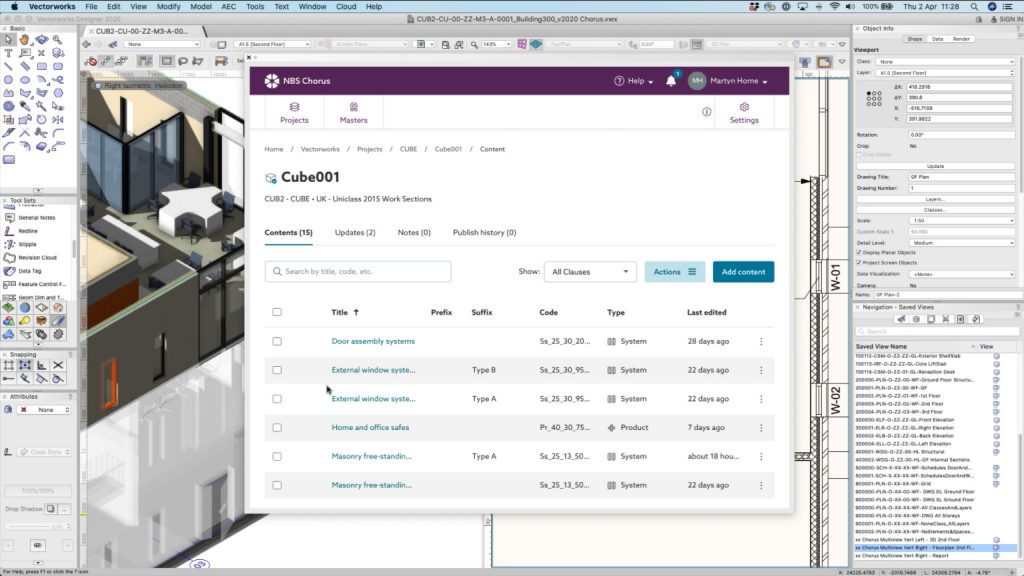 NBS Chorus is ideal for teams who which to standardise their model using defined specifications such as CAWS Work Sections and Uniclass 2015. As it is a web palette, it can be freely enabled and disabled right within Vectorworks, and is also accessible independently of Vectorworks.
The licence is user-based, which means all users need to do is close the Vectorworks application, and the NBS Chorus licence will be available for use elsewhere.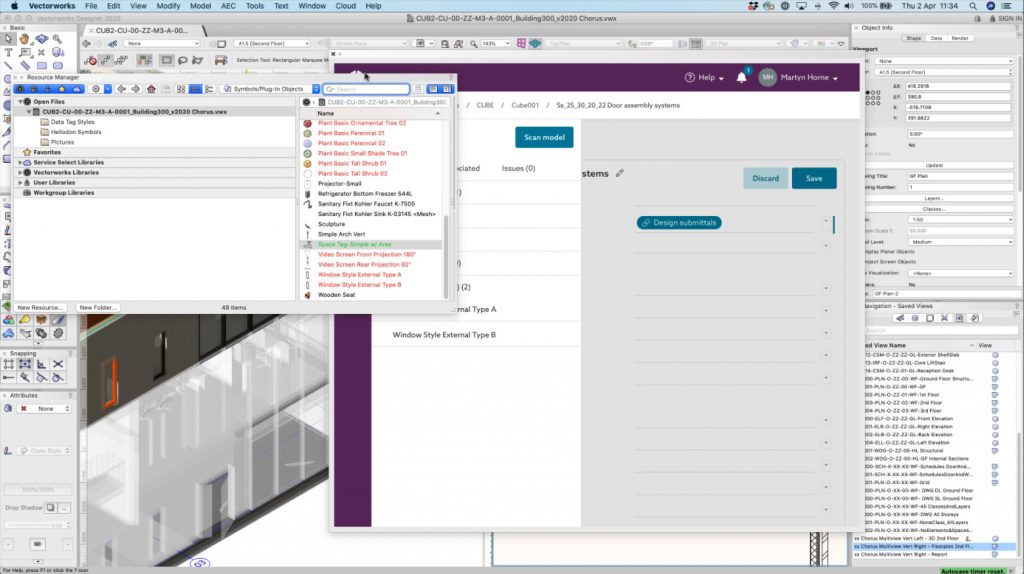 NBS Chorus is available to Vectorworks Design Series users with an active Vectorworks Service Select membership.