V-Ray 6 for SketchUp and V-Ray 6 for Rhino will be released soon – but there's still time to get involved with the beta and help Chaos refine the software.
Powerful new workflows allow users to intuitively create intricate skies and complex geometric patterns like a seasoned pro. Improvements in the V-Ray material enable faster creation of even more realistic materials than before.
V-Ray & Enscape Compatibility
With V-Ray 6, it's simple to transfer real-time scenes from Enscape and continue building on work to take it to the highest level of photorealism. With support for Enscape materials, 3D models, and lights, V-Ray ensures that all design decisions are kept throughout the project development stages, and collaboration between designers and visualisation specialists goes as smoothly as ever before. No dead ends. No starting over. A seamless end-to-end design process.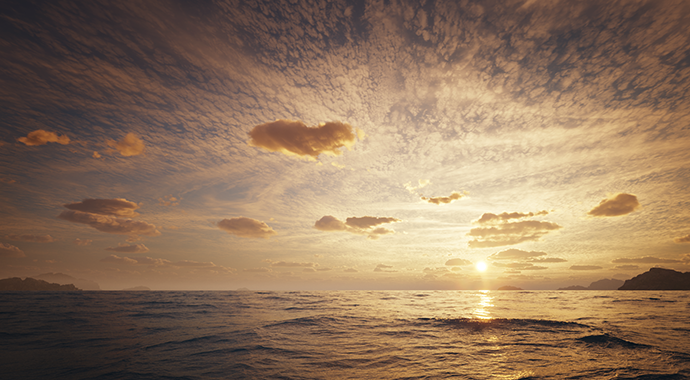 Procedural Clouds
Add the right clouds for any scene without spending hours browsing through HDRI libraries. The new procedural cloud system is a flexible and memory-efficient way to create any cloudy sky and animate it for impressive timelapse presentations.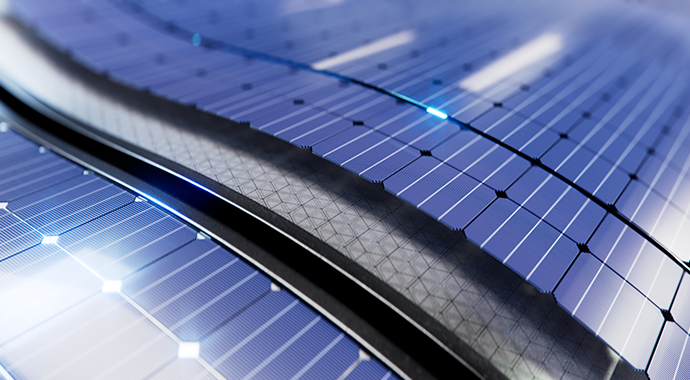 V-Ray Enmesh
Create complex geometric patterns over object surfaces to make panels, fences, fabrics, and more in an automated and memory-efficient way.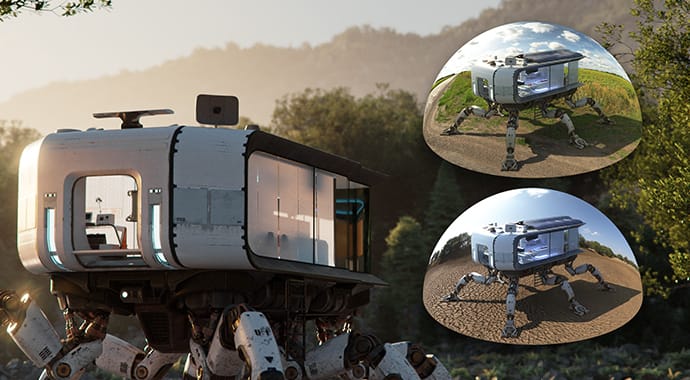 Finite Dome Light
Fine-tune the scale and add depth to the environment of projects when using image-based lighting with this new V-Ray Dome Light mode.
Distance Texture
Vary effects such as displacement or procedural fur based on proximity to create a realistic correlation between the elements in a composition. Create a well-trodden path through a procedural
lawn or form dark spots under downspouts.
Enhanced Dirt Texture
Place dirt with higher precision by adding or excluding objects.
Better Translucent Materials
Render translucent materials like frosted glass or marble faster with the V-Ray Material's improved subsurface scattering mode.
Iridescent Materials
Easily create iridescent materials such as soap bubbles, oil spills, and more with the new Thin Film option available in the V-Ray Material.
More Accurate Reflections
Metals and rough reflective materials render more accurately thanks to
a new energy preservation technique.