If you need to create signal flow diagrams and would benefit from system design software, look no further than ConnectCAD for Vectorworks.
Managing connected systems has never been easier as ConnectCAD offers the ability to create easy-to-read schematic drawings and diagram rack layouts. You can work in a hybrid 2D/3D environment, check for errors and easily make changes, all while generating detailed reports.
As ConnectCAD is built to work with Vectorworks Spotlight, you can be confident that industry standard, flexible, robust design and documentation capabilities are in your hands.
Take advantage of an extensive manufacturer library, giving users everything they need to design with confidence.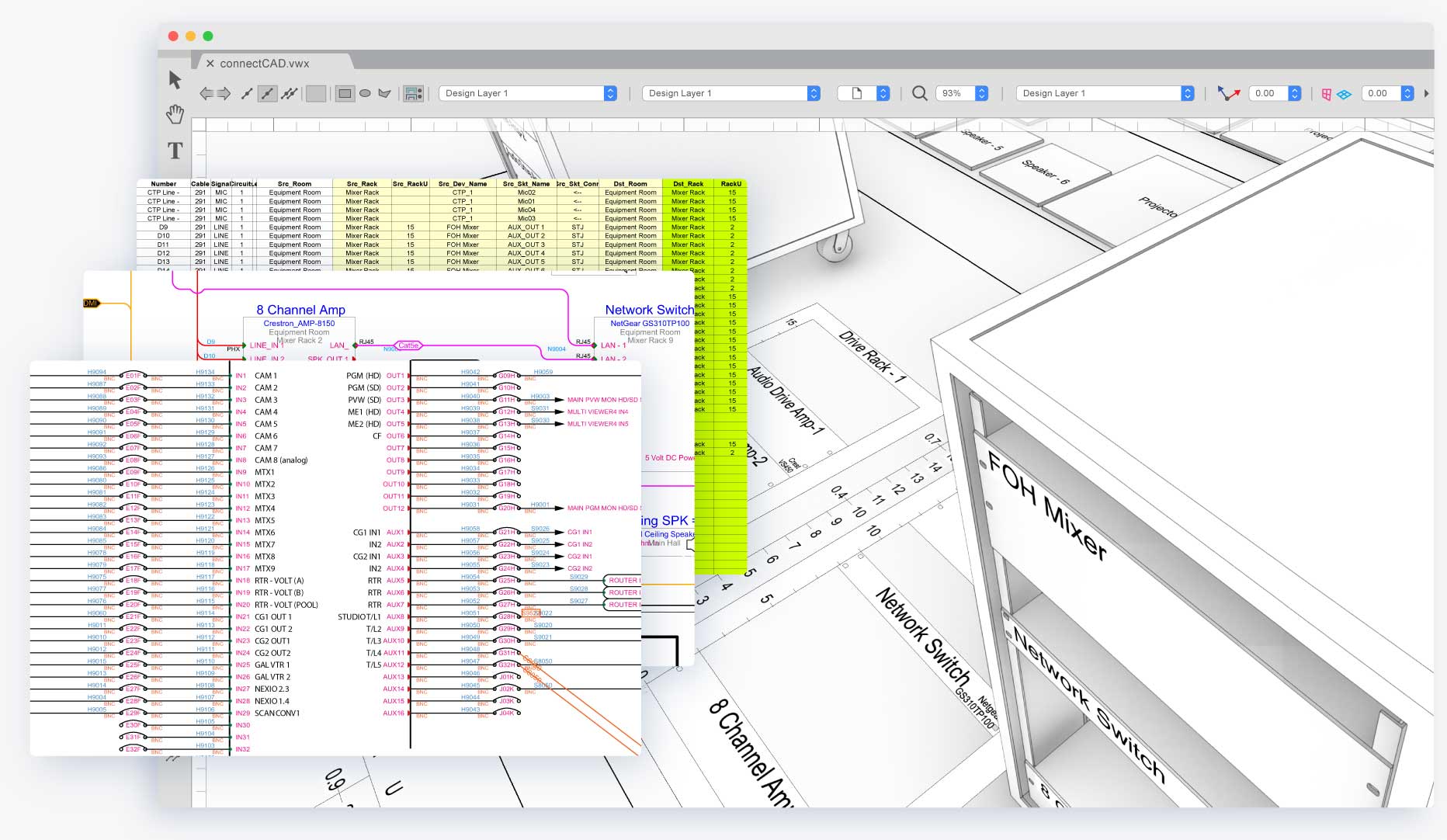 Connect signals with a wide variety of cable types and lengths. Create reports once you've completed your layouts in a convenient format, great for updating as a final list. Then, easily compare what has been changed through iterations when showing to a client.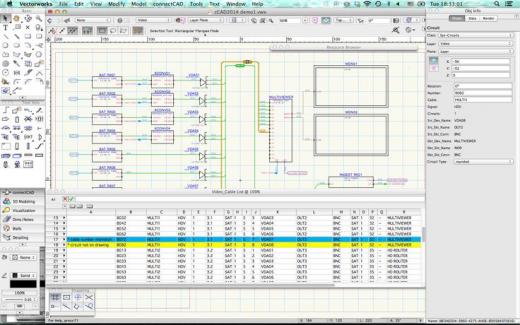 ConnectCAD is ideal for broadcast system integrators, AV integrators, home automation contractors, CCTV installers, marine luxury yacht system installers, and sound/lighting/exhibition designers etc. ConnectCAD makes it easier for system designers to start from an idea all the way to installation.
If you would like to try Vectorworks, request a free Vectorworks trial.
Interested in ConnectCAD? Contact us and we'll add it to your Vectorworks trial!