2D CAD: The Game Changer
9:30am, September 8th 2022
Sign Up >
DraftSight® is a feature-rich 2D and 3D DWG-based CAD solution for architects, engineers and construction service providers, used by hundreds of thousands of companies to create and modify drawings.
Join live to learn how DraftSight can maximise your return and improve your business with flexible licensing. Topics include:
Making a quick transition to maintain productivity
Discover a familiar user-interface
Which DraftSight product is best for your 2D CAD needs
Integration with the cloud 3DEXPERIENCE platform
---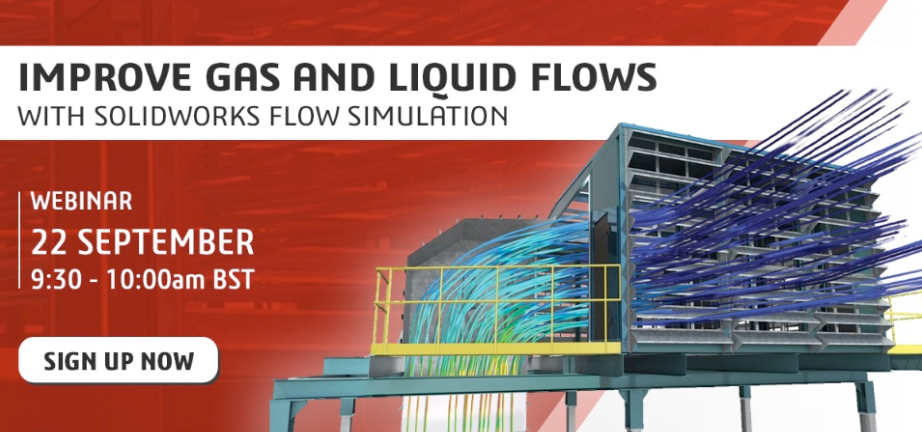 Improve Gas and Liquid Flows with SOLIDWORKS Flow Simulation
9:30am, September 22nd 2022
Sign Up >
Understanding and predicting fluid and gas flows can be very hard or nearly impossible. Even with expensive laboratory equipment and prototypes, test results often provide limited information.
Try a virtual approach instead. With SOLIDWORKS® Flow Simulation you get full insights for liquid and gas performance. Run simulations directly in your trusted SOLIDWORKS environment and get quick results. Join Mattias Robertsson for just 30 minutes and discover the possibilities of our latest Flow Simulation technology.
Register for the webinar on September 22nd to discover forces that are critical to the success of your designs. Can't make it live? A recording will be shared after the webinar.