In this latest release of Orca3D, Marine Design for Rhino, users can now display and adjust the mesh used in a hydrostatics calculation. The Hydrostatics form now includes an "Adjust Meshes" button that behaves similarly to that found in the CFD Options form.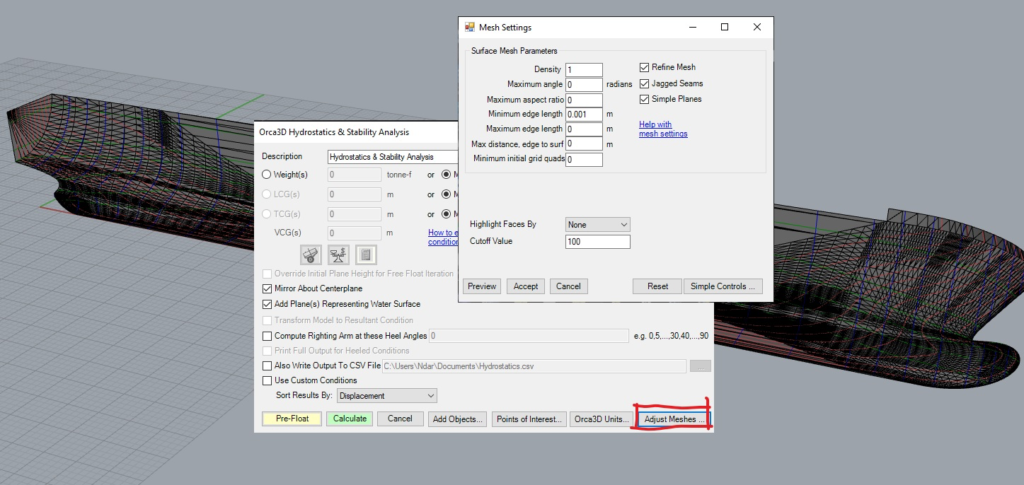 Users can highlight mesh faces as a threshold on an aspect ratio or area.
The "Reset" button will reset the meshing values to the initial values when the form was opened.
For the full v2.0.18 release notes, click here.
V2.0.18 can be downloaded here, and is a free upgrade for Orca Version 2 users!
If you have a Version 1 and would like to upgrade, please contact us.