Indigo 3.2 marks the latest release of Indigo Renderer, the world's most photorealistic rendering system. Indigo 3.2 introduces new features such as direct integration into Cinema 4D, the groundbreaking new sun & sky system,  and major performance improvements. All these features, together with new tutorials and new documentation, make this the most powerful and easiest-to-use Indigo yet.
NEW SUN AND SKY SYSTEM
Indigo 3.2 introduces a new sun & sky system based on our highly accurate atmospheric simulation. Unlike the classical sun & sky model which breaks down when the Sun is at low elevation, the new model remains true to life.
Computed directly from the physical laws which produce blue skies and red sunsets in nature, the new system produces extremely realistic skies at any time of day; not only is it more realistic, but it also renders faster.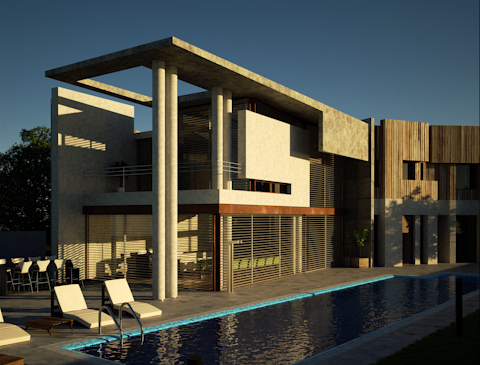 PERFORMANCE IMPROVEMENTS
Pure CPU rendering speed is up to 2.5x faster in CAD scenes and 20 – 50% faster in most architectural scenes, as a result of significant optimisation efforts in the core since Indigo 3.0.
Start-up time has been dramatically reduced in many cases, especially when using environment maps and many light sources. This enables much faster feedback when creating scenes and greatly accelerates animations of simple scenes.
Network rendering efficiency has been greatly improved, scaling much better with added computers.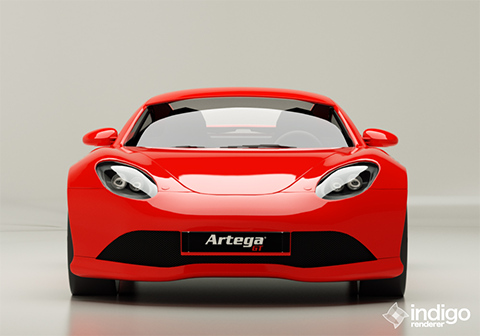 STREAMLINED MATERIAL EDITING
Realistic rendering crucially depends on the ability to create realistic materials, and we've been working hard on improving the material editing capabilities introduced in Indigo 3.0. The new material editing interface is more compact, easier to use and places a stronger emphasis on workflow.
The online material database browser has been complemented with an offline material database, which holds all materials you've downloaded from the online database. The new material painting tool allows you to apply materials to objects simply by clicking on them.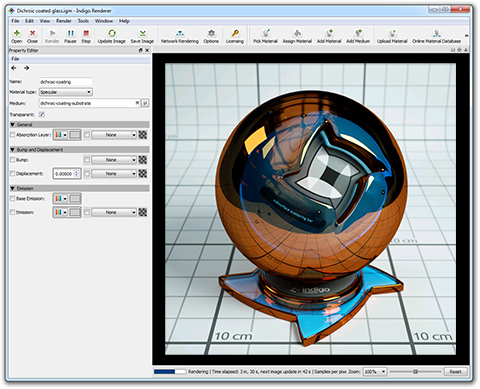 NEW DOCUMENTATION AND TUTORIALS
Learning Indigo is easier than ever, thanks to a new 230 page PDF manual included with the Indigo download, and also available online.
Many new tutorials are available, including video tutorials on material editing and installation, and comprehensive tutorials on Indigo for SketchUp (SkIndigo).
For more information click here.