Launched to celebrate the tenth anniversary of ArtVPS, developers of rendering plug-in to SketchUp, Shaderlight, the competition attracted hundreds of entries from all around the world, covering a wide variety of subjects. The panel of judges, including our friends from 3D Artist and SketchUcation, awarded the entries on both technical ability and overall appearance.
David Harris from Texas scooped the first prize and $200 Amazon vouchers for his render of a truck. Although he uses Shaderlight in a professional capacity, David created the image of a truck just for fun, as he's always loved the curves and designs of early trucks. He said of his win: "I am blown away. After I entered the contest, I saw some of the other renders on the forum and knew it was going to be a tough choice for your judges".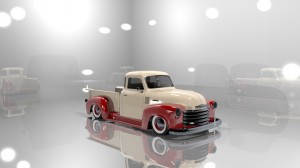 Competition judge Mike Lucey from SketchUcation commented: "David's image really grabbed my attention. For me, he has produced an image that is streets ahead of the rest – and a lot of the other entries were very good."
Second prize was awarded to Carrie Barker, architect at Overcash Demmitt Architects in North Carolina. Resident Shaderlight guru, Martin Cox, said: "This image has a lot of detail and the longer you look at it, the more you notice. Combining this with the street view background shows the true scale of the building. Shaderlight is a really popular tool for architects around the world and it's great to see it being put to such good use".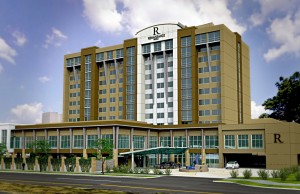 Finally, third prize went to Duane Kemp of Kemp Productions for this image. Martin Cox said of the image: "We know that Duane creates some great work using Shaderlight so it's no surprise that one of his images was selected by the judges. The first thing that jumps at you in this render is the camera angle, which is not one that you see every day. We were also impressed with the use of shadows from the objects and plants which really shows off Shaderlight's lighting features".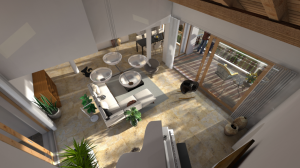 Graham Wylie, CEO at ArtVPS, said: "It's always great to see the high quality of work being produced by Shaderlight fans around the world. What's particularly heartening is the wide range of people using our tool, from professional architects and designers to students and people who just love rendering with Shaderlight as a hobby. We're also starting to see a few of the much younger fans starting to enter our competitions, with impressive renders being created from budding architects as young as 13! We look forward to seeing new work as our product continues to develop and grow in popularity around the globe".
To see more of the competition entries click here.