Check out what's on offer below. This post will be updated as more offers become available, so check back regularly!
---

25% OFF New SketchUp Pro Subscriptions
SketchUp Pro is used by professionals in architecture, construction, engineering, landscape architecture, kitchen & bath design, urban planning, film & stage, woodworking, and a range of other fields every day. SketchUp is the intuitive, all-purpose antidote to complicated, expensive CAD software.
Offer runs Nov. 25th – Dec. 9th 2022
SketchUp Pro offer valid until December 9, 2022. Offer available to all new and existing SketchUp Pro customers but only applies to new purchases of SketchUp Pro and not available on subsequent terms or renewing subscriptions. Discount only applies to one term of a SketchUp Pro subscription. Valid through participating resellers. Does not apply to previously placed orders. Not valid for any active license compliance cases related to Trimble Inc. May not be combined with other offers. Other restrictions may apply.
---

30% OFF Vectorworks for New Customers
Vectorworks is one flexible solution for your entire design process that lets you sketch, model, and present. It's the ultimate software to support your projects start to finish.
Offer runs Nov. 16th – Dec. 2nd 2022
Customers must be new to Vectorworks, and Service Select must be purchased alongside the licence to be eligible.
---

20% OFF New Chaos Annual Commercial Licences
Offer includes V-Ray Solo, V-Ray Premium, V-Ray Enterprise, V-Ray Render node packs, Chaos Phoenix, Phoenix Sim Node packs, Chaos Scans, Chaos Player, Corona Solo, Corona Premium, and packs of 100 Chaos Cloud credits.
Offer runs Nov. 21st – Nov. 29th 2022
---

20% OFF New Enscape Subscriptions
The Enscape plugin helps you to visualise your architectural projects with a single click to discuss it with your colleagues and to present it to your customers. Powerful realtime rendering for SketchUp, Revit, Vectorworks, Rhino, and Archicad.
Offer runs Nov. 21st – Nov. 28th 2022
Includes Fixed Seat and Floating Seats, 1st year only. Not applicable to customers renewing. Co-Termed seats do not qualify for the discount.
---

Up to 50% OFF SimLab Licences
Need to import/export a file in a 3D host program that doesn't support it? Check out SimLab plugins to greatly expand your software's file handling capabilites!
Offer runs Nov. 23rd – Dec. 31st 2022
---

50% OFF New Maxwell and RealFlow Licences
Plus 30% OFF upgrades! Maxwell Render is a standard in architectural visualisation and is built on an unbiased render engine that provides accurate-to-life lighting results. RealFlow is an industry-standard, out-of-the-box fluid simulation software. Fast and easy to use, it is compatible with all major 3D platforms.
Offer runs Nov. 21st – Nov. 30th 2022
Save on Maxwell >
Save on RealFlow >
---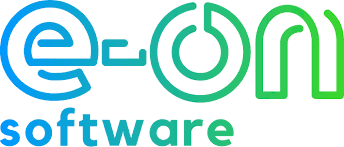 45% OFF VUE & PlantFactory and PlantCatalog
Create photorealistic natural landscapes, terrains, sci-fi scenes, abstract art, or anything you can imagine.
Offer runs Nov. 21st – Dec. 5th 2022
---
50% OFF Skatter & Transmutr
Render huge amounts of vegetation, quickly populate city blocks, and more with Skatter. Convert various 3D formats to SketchUp files, with powerful features such as automated render-ready materials and proxies, geometry simplification, and more with Transmutr.
Offer runs Nov. 21st – Dec. 2nd 2022