Check out what's on offer below. This post will be updated as more offers become available, so check back regularly!
---

40% OFF Vectorworks for New Customers
Vectorworks is one flexible solution for your entire design process that lets you sketch, model, and present. It's the ultimate software to support your projects start to finish.
Offer runs Nov. 15th – Dec. 3rd 2021
Customers must be new to Vectorworks, and Service Select must be purchased alongside the licence to be eligible.
---

15% OFF BricsCAD Licences and Upgrades
BricsCAD is the modern CAD software alternative. Based on DWG, BricsCAD is compatible with everything you know, and is available both as a perpetual license that you can buy once and use forever, and as a subscription to automatically keep you up to date with the latest features.
Offer runs Nov. 22nd – Nov. 30th 2021
Excludes maintenance.
---

20% OFF V-Ray, Phoenix, and Scans Annual Licences
Find out how automatic exposure and white balance, adaptive dome lights and powerful asset management make it easy to create incredible renders in no time in V-Ray. Chaos Scans allow users to access and render 1000s of material files generated through the highly accurate Scans process. Phoenix is an all-in one solution for fluid dynamics on 3ds Max and Maya. Simulate fire, smoke, liquids, ocean waves, splashes, spray, mist and more.
Offer runs Nov. 26th – Nov. 29th 2021
Does not apply to monthly or perpetual licences.

---

50% OFF Maxwell Render Licences and 30% OFF Upgrades and the Maxwell Bundle
Maxwell Render is professional rendering and animation software for convincing 3D visualisation across a range of platforms, built on an unbiased render engine that provides accurate-to-life lighting results. With fluid integrations within applications like Rhino and 3DS Max, Maxwell provides users with an effective and convincing alternative to prototyping and photography.
Offer runs Nov. 23rd – Nov. 29th 2021
Includes Maxwell | Studio and all plugin integrations.
---

50% OFF RealFlow Licences and 30% OFF Upgrades
RealFlow is an industry-standard, out-of-the-box fluid simulation software. Fast and easy to use, it is compatible with all major 3D platforms.
Offer runs Nov. 23rd – Nov. 29th 2021
Includes RealFlow 10, RealFlow | Cinema 4D, RealFlow | 3ds Max, and RealFlow | Maya.
---

KeyShot Upgrade Promotions
Add maintenance to your existing KeyShot 10 Pro licence to lock in your upgrade to KeyShot 11 Pro next year*.
15% OFF when upgrading KeyShot 10 HD to KeyShot 10 Pro with Maintenance. The 15% discount is off the upgrade price only.
Maintenance will be mandatory for all new perpetual license and upgrade purchases after Jan. 1, 2022. In addition, the maintenance cost will increase. Users of KeyShot 8 & 9 Pro should take advantage of the upgrade to KeyShot 10 Pro + Annual Maintenance before Dec. 31, 2021.
Offers run Nov. 15th – Dec. 31st 2021
*Eligible for all KeyShot 10 Pro node-locked licenses purchased after June 1st, 2021. The maintenance contract will begin at the time of initial license purchase.
---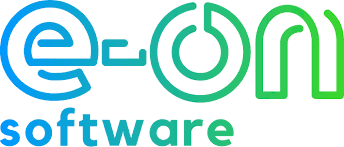 45% OFF E-On Software Annual Licences
E-on software develops solutions for the creation, animation, rendering and integration of natural 3D environments. Their products are used worldwide by the film, television, architecture, game, science, educational and entertainment industries. Check out the biggest E-On savings over at VFX Software Direct!
Offer runs Nov. 23rd – Dec. 6th 2021
Includes VUE, PlantFactory, and PlantCatalog
---

10% OFF D5 Render
D5 Render lets users import design models and create both photo-realistic images and stunning visuals in minutes with real-time rendering. D5 Render makes use of RTX features for soft shadows, reflections, refractions, global illumination, and skylights, making every frame robust, visually pleasant, and responsive.
Offer runs Nov. 23rd – Nov. 29th 2021
New annual licences only.
---